Skip to main content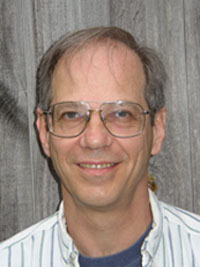 KEPLER COLLEGE URANIAN ASTROLOGY GROUP
Thursday, September 14, 2023 at 2pm EDT 11am PDT
Gary Christen will once again present to the Kepler college Uranian Astrology group, this time on a revolutionary facet of Symmetrical Astrology.
The Polar Azimuthal Equadistant Projection
This talk is about astrology's future. Witte worked on planes, particularly the Zodiac. He didn't know much about the Babylonians or what they had done with astrology. Arthur Blackwell synthesized the essence of working with the Horizon, the great circle that the astrology of Babylon was based on. He created the Polar Azimuthal Equadistant Projection to solve in-mundo astrology issues. The PA (for short) is a chart form that does many things and is based on the horizon. It tracks Parans, fixed stars, astro-mapping and illustrates the interplay of all the great circles. Combined with Witte's reform of western astrology, the basis of Symmetrical Astrology is to merge Witte's work with earlier indigenous forms of astrology to create the basis of a future astrology. We will discuss the workings of the PA as a useful tool to add to your toolbox of techniques.
"Basically, I specialize in the Symmetrical Astrology, which is composed of various schools of thought comprising the Uranian System, Cosmobiology, Cosmobiosophical and others based on the ideas compiled by Alfred Witte and incorporates many of the mundane ideas introduced by A. H. Blackwell. This modern approach also utilizes other new-wave forms of astrology as I long ago passed through the more orthodox and traditional forms. I try to teach people new ways of looking and thinking about astrology."
---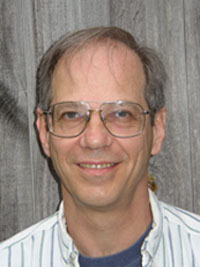 Gary's Annual Solstice Talk and Predictions for 2024
Sunday, November 12, 2023 at 11:30am
At Astrolabe, 350 Underpass Road, Brewster, MA 02631 and online with Zoom
For 50 years, Gary has been amazing astrology audiences with his accurate forecasts of world events and trends using the techniques of the Symmetrical (Uranian) system of astrology and the Winter Solstice chart. During these difficult times, you need to be armed with all the information you can get about our current astro cycles. Cost: $50.
In person:

RSVP by calling Astrolabe at 508-896-5081 to reserve your spot and

be sure to give Debbie your email address

when you call. Those who attend will automatically receive a recording of the reading.

Please note that space is limited for both in-person (15 maximum) and online atttendance.

For those who cannot attend, a recording of the talk will be available for sale after the event.
---
GARY CHRISTEN, President of Astrolabe: Gary Christen is a well-known practitioner of Uranian Astrology (now referred to as Symmetrical Astrology). An astrologer since his teens, he is the first person in modern times to be awarded an accredited B.A. degree in astrology (Livingston College, Rutgers University, 1974). A professional astrologer since 1969, Gary co-founded Astrolabe, Inc., assisting in the development of many Astrolabe products.
An international lecturer, Gary has been teaching since the early seventies. He is currently perfecting Nova Chartwheels, which he considers representative of the future of astrology, and writing An Approach to Astrology.
---
Astrolabe Mailing List
Join Our Mailing List and be the first to know about upcoming events and special offers. We don't sell or share our mailing list!