Skip to main content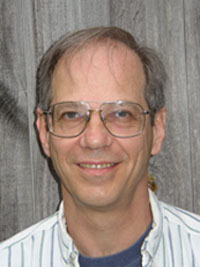 ** On sale now **
Gary's Annual Solstice Talk and Predictions for 2023
November 20, 2022
At Astrolabe, 350 Underpass Road, Brewster, MA 02631 and online with Zoom
This is a year of change of culture and meeting realities.
For almost 50 years, Gary has been amazing astrology audiences with his accurate forecasts of world events and trends using the techniques of the Symmetrical (Uranian) system of astrology and the Winter Solstice chart. During these difficult times, you need to be armed with all the information you can get about our current astro cycles. Purchase this year's talk and be prepared. $50.
If you missed the event, you can still purchase the mp4 recording of Gary's predictions and observations for the coming year. $50
---
GARY CHRISTEN, President of Astrolabe: Gary Christen is a well-known practitioner of Uranian Astrology (now referred to as Symmetrical Astrology). An astrologer since his teens, he is the first person in modern times to be awarded an accredited B.A. degree in astrology (Livingston College, Rutgers University, 1974). A professional astrologer since 1969, Gary co-founded Astrolabe, Inc., assisting in the development of many Astrolabe products.
An international lecturer, Gary has been teaching since the early seventies. He is currently perfecting Nova Chartwheels, which he considers representative of the future of astrology, and writing An Approach to Astrology.
---
PLEASE NOTE: Due to the ongoing Covid-19 restrictions, we are not currently holding any events onsite at Astrolabe. We look forward to doing so in the future.
Astrolabe Mailing List
Join Our Mailing List and be the first to know about upcoming events and special offers. We don't sell or share our mailing list!